Salesians support fight against COVID 19 in Rukago Parish as Burundian Government reinforces measures to stop the Pandemic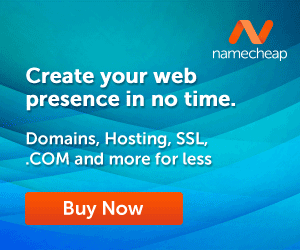 Salesians of Don Bosco in Rukago Parish in Burundi continue to put more efforts in fighting against the Corona virus which has now become a Government's priority since the new country's Democratically Elected President Évariste Ndayishimiye officially takes the leadership helm in Burundi.
With the financial support from the Salesian Procure of Poland, Salesian congregation in Rukago Parish has been able to organize an awareness session for school principals and teacher representatives as well as to provide handwashing points to eight churches, five schools and of course to Don Bosco oratory. The support also enabled Salesians to provide food to Vulnerable families.
According to Father Raphaël Katanga, the Congregation's Economer, the Coronavirus (Covid-19) prevention project in the parish of Rukago (Burundi) was funded by the Salesian Procure in Poland within the time the government of Burundi decided to strengthen preventive control measures against the Coronavirus.
"Currently, the government fully supports any local or international initiative to fight this pandemic." Father Katanga explained.
He added that Burundi has changed strategies and taken new measures to fight this pandemic.
The new democratically elected President of the country declared "war on the Corona virus pandemic" under the Slogan "I am recovering from COVID-19, I am not infected and I do not contaminate others".
This is how the Salesian work of Rukago, in collaboration with the health district of Gahombo, organized a session of animation and sensitization of school directors, teachers' representatives and some local leaders.
With the funding of this project Salesian have also helped a few vulnerable families (pygmies from Burundi), who are in too precarious food shortage conditions.
The parish of Rukago has been able to prepare the local population for the preventive fight against this pandemic through the press releases given to the church, social networks and messaging systems (SMS, Whatsapp, Facebook …).
The practice of washing hands thoroughly has become a tradition in Rukago in order to effectively fight the Coronavirus pandemic.
Salesians expressed the special thanks to the Procure of Poland as well as to the Salesian Planning and Development Office for their respective role in supporting Burundian citizens to fight against CoronaVirus Pandemic.
With few Sentences, Father Katanga says "we, members of the Salesian community of Rukogo (Burundi), thank you for your generosity and your listening spirit. Thanks to your help, we are able to preventively fight against this Coronavirus pandemic which threatens us. We are deeply grateful because you have done us such a good service during this difficult time. This funding that we have received from you during this unusual moment is a real gift. We couldn't do anything without your help. Our thanks can never match the vastness of your heart which provided support to us when we needed help."
 "By washing their hands with soap, the people of Rukago protect themselves and others against the Coronavirus pandemic. We say thank you to anyone who contributed to make this project a reality. We will never forget you." Father Katanga concluded.
529